Bachelor and bachelorette parties at Laguuni
Looking for a bachelor/ette party activities? Laguuni offers excellent selection of sports for a fun day out, complete with a wild flyboarding experience for the groom/bride-to-be.
We tailor-make a program of activities to suit your needs. Regardless of the level or size of your group, our water sport experts will safely guide you to the use of activities such as wakeboarding, SUP polo, kayaking… or all of the above!
Let us help make your party unforgettable. In addition to the various watersport activities, our restaurant & bar Blägä will serve you excellent burgers and salad made from the freshest ingredients. Our floating sauna raft has an excellent, soft 'löyly' and can be privately hired for your group.
Laguuni is located right by Länsiväylä, near the boarder of Helsinki and Espoo. We are just a few minutes walk from the Keilaniemi metro station and even closer to a city bike docking station. There is also plenty of free parking.
Click here to download our info & prices for bachelor parties.
WHY CHOOSE LAGUUNI FOR YOUR BACHELOR/ETTE PARTY?
Excellent, vast variety of watersport activities suitable for the whole group.
Special surprise for the party boy or girl
Restaurant & Bar Blägä at your service
Great location
Sauna
Why not combine other activities to your bachelor/ette party?
Wakeboarding
The wakeboarding cable allows groups to try this energetic sport in a supportive environment. An hourly rental of one of our wake cables can be shared between a maximum of 10 guests. We give expert guidance to make sure everyone in your group has a great experience – safely, of course!
Why not combine other activities to your wakeboarding experience? We recommend SUP boarding, kayaking or flyboarding.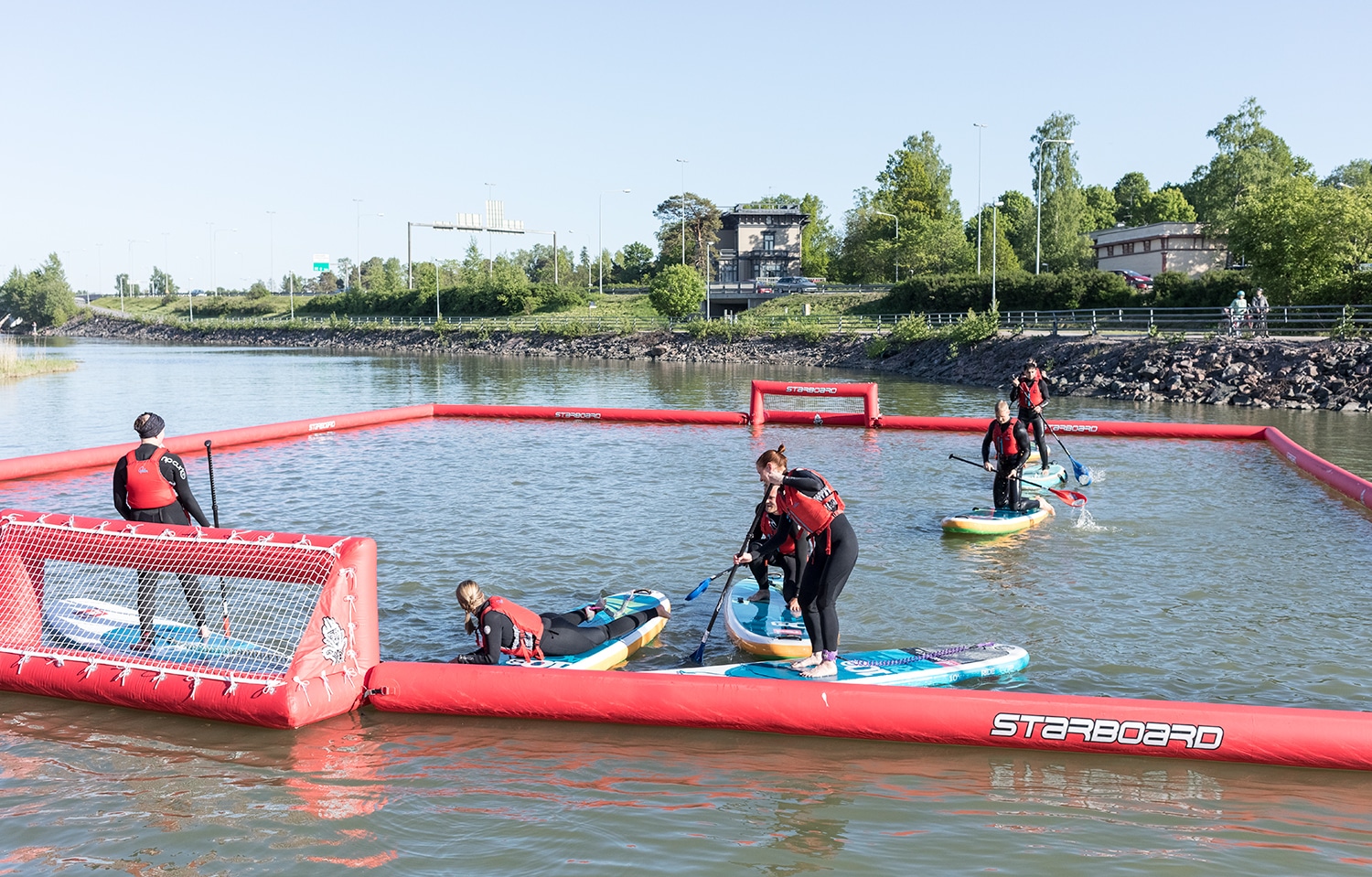 SUP-polo
SUP polo is an energetic, fun team sport for 6-8 persons at a time. Playing polo whilst balancing on SUP boards means that the whole group will be able to join a friendly competition whilst having a lot of fun.
We recommend combining SUP polo and wakeboarding for a full party experience!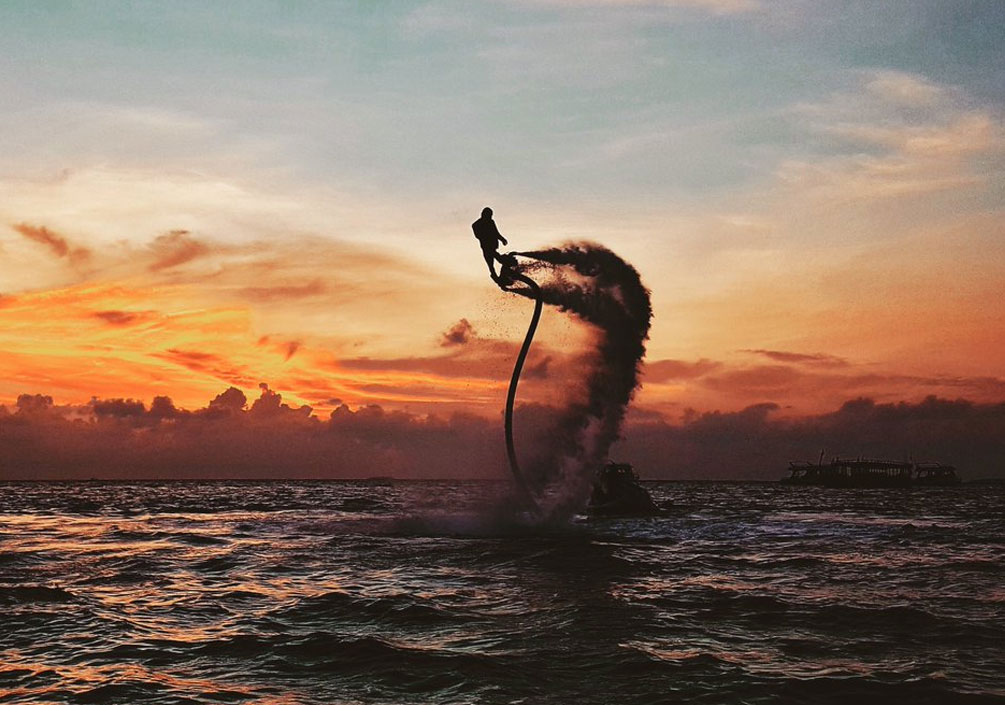 Flyboarding
Flyboarding was huge last summer, and it's going to be even bigger in 2019. This is one of the most popular activities for bachelor/ette parties.
Flyboarding allows the groom/bride-to-be to try what it really feels like to fly. The insane 260 horse power water pressure takes you up in the sky – up to the height of 15 meters! Exhilarating and certainly unforgettable. First-timers welcome!