Laguuni is Finnish for lagoon – a shallow body of water separated from the sea by barrier islands or reefs. The Spanish call it lacuna, or empty space. For us, it is a very special place in Tarifa, Spain. Located right in the spot where the Mediterranean joins the Atlantic, this place is guaranteed to always be windy.
At certain times along the cycle of the moon, the sea forms a two meters deep lagoon on the Tarifa beach, and this is where we've spent some of the most fun and unforgettable days of our lives. We love it there for so many reasons – not only is Tarifa known for its amazing nature and excellent conditions for water sports, but its supportive, fun community of surfers and boarders is what makes it so unique. This is the spirit and environment that we want to offer you here at Laguuni.The team behind Laguuni has years of water sport experience, and for the last six years we have also worked within water sports in the form of events, courses and equipment stores. In five years, we have successfully managed to increase the awareness and visibility of wakeboarding and kitesurfing – Juuso has even broken two kitesurfing world records! The Laguuni team are passionate about creating a strong community around water sports in Finland. We are also constantly driven to improve the way we do things around here!
Responsibility
Laguuni's mission is to bring people close to nature. We operate 90% with pure solar energy and we've got 10/10 points from Ekokompassi environment certificate. We want to change the way people appreciate our nature and acts to take care of it. That's why our Finland-wide Itämeri Plogging charity project enables concrete cleaning of the Baltic Sea one kayak trip at a time. We offer everyone the opportunity to see and experience the Baltic Sea in all its beauty and harshness. 3 slogania: Laguuni's mission is to bring people close to nature. The change needs real actions – thats why we involve everyone to our charity project. We want to change the way people appreciate our nature and acts to take care of it.
Fortum
Our friend in the field of green energy is Fortum, who makes Laguuni even eco-friendlier. The people at Fortum are the best at providing their customers with electricity, heating, cooling and smart solutions. Together we are aiming to create a cleaner world. See more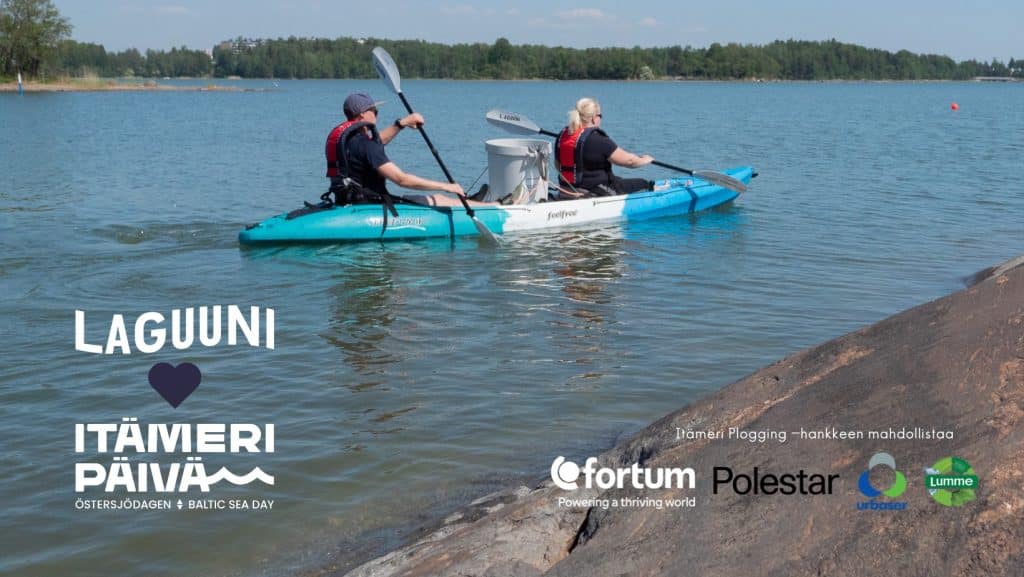 Itämeripäivänä 31.8. siivotaan maksutta yhteisöllisesti Polestar-autoilla, Fortum-kajakeilla tai SUP-laudoilla
Itämeripäivä on John Nurmisen Säätiön käynnistämä jokavuotinen juhlapäivä meren kunniaksi. Päivän tavoitteena on innostaa ihmiset nauttimaan kotimerestämme sekä tekemään konkreettisia tekoja ja lupauksia sen hyväksi. ⁠ ⁠ Itämeripäivänä 31.8. koko kesän jatkunut Itämeri Plogging huipentuu yhteisöllisiin siivoustalkoisiin! Torstaina Keiliksessä, Hietsussa sekä ensimmäistä kertaa myös Mustikkamaalla lähdetään yhteisölliselle Itämeripäivän siivousretkelle. Polestar-sähköautoilla pääsee siivoamaan klo 9 ja 14 . Kajakeilla ja SUP-laudoilla lähdöt tapahtuvat puolestaan klo 17. ⁠⁠Päivän ohjelmaan kuuluu myös leikkimielinen kisa, sillä eniten roskia kerännyt voittaa 50 euron lahjakortin Laguuniin! Osallistuminen on ilmaista ja oman paikan varaaminen yhteisistä lähdöistä onnistuu osoitteesta itameri.info 24.8. alkaen. Itämeripäivän talkoisiin voi osallistua myös omilla välineillä missä tahansa päin Suomea! Olit sitten rannalla tai merellä, tärkeintä on konkreettiset teot Itämeren hyväksi 💙 Psst! Itämeripäivä on vuoden viimeinen mahdollisuus osallistua ploggingiin! Jos Mustikkamaan melonta- ja SUP-reitit ovat vielä testaamatta, niin nyt on loistava mahdollisuus lähteä tutustumaan maisemiin samalla siivoten!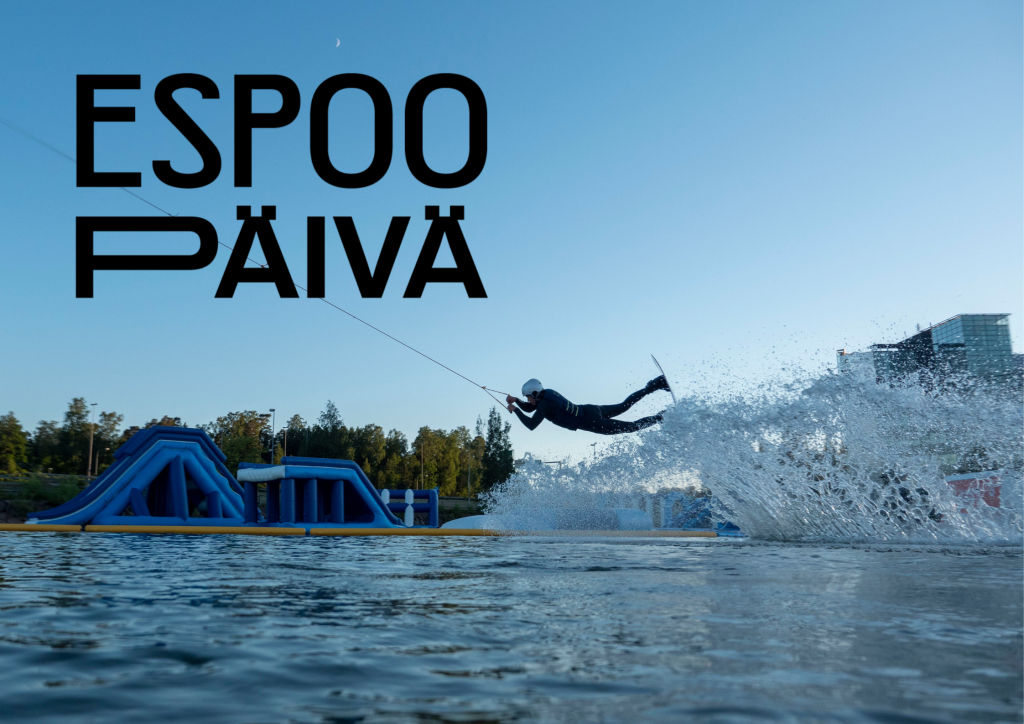 Espoo-päivän kunniaksi Keiliksessä kaikki lajit tarjoushintaan!
Tule juhlimaan Espoota Keilikseen perjantaina 25. elokuuta! Espoo-päivän kunniaksi pääset harrastamaan kaikkia Keiliksen lajeja 25 %:n alehintaan! Voit varata paikkasi perjantaille etukäteen Laguunin nettikaupasta käyttämällä koodia ESPOO25. Koodi on voimassa perjantaille 25.8. tehtäviin varauksiin Keiliksessä. Tarjous ei koske kursseja ja retkiä.
Keiliksen lajit
WAKEBOARDING Wakeboarding eli vesilautailu on koukuttava laji, jossa pääsee kiitämään veden pinnalla! Wake sopii kaikille yli 6-vuotiaille. Tarvitset vain uimataidon ja innokkaan asenteen! VESIPUISTO Veden päällä kelluva vesipuisto tarjoaa hauskaa tekemistä kaikenikäisille. Vesipuistossa voit esimerkiksi laskea liukumäkiä, pompauttaa kaverin korkealla ilmaan blobbipatjalta tai hyppiä veteen trampoliinilta! MELONTA Vuokraa kajakki ja lähde ihastelemaan Espoon maisemia mereltä käsin! Voit valita yksikkökajakin tai kaksikkokajakin, jonka avulla melominen sujuu kätevästi myös esimerkiksi pienempien lasten kanssa. SUP  SUP-laudan kanssa voit lähteä vesille rennosti hengailemaan tai ottaa tavoittellisemman asenteen ja lähteä pidemmälle retkelle! Matkan varrella pysähtyminen rantaan tapahtuu vaivattomasti kevyen laudan kanssa. Nähdään Keiliksessä!
Newsletter
Join us at @Laguuniin and receive information on special offers, events and exclusive stuff!